Hi, I'm Ileane. Welcome to Basic Blog Tips. You're here to get blogging tips or help with social media optimization and I'm here to help. Basic Blog Tips is all about helping you reach your goals and having some fun along the way. My goal is to help YOU build a better blog. I do that by providing
Together we'll explore all the top strategies available to help you master the art of content creation!
I started blogging in July of 2009 using WordPress.com and Blogger. I spent months preparing myself to launch my first self-hosted WordPress blog. During that time, I learned the importance of building strong connections in the blogosphere through social media, guest posting and community involvement.
I have several guest posts on Blog Engage and the CommentLuv blog.
I want to share what I've learned with you and as I continue to acquire new skills and strategies I will focus on providing content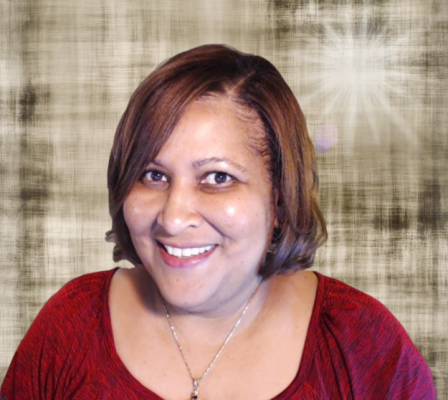 that will help you reach your goals.
Here are some of the reactions and notable mentions from across the internet:
Michele Welch from NewBizBlogger
Ileane Smith from BasicBlogTips.com – Ileane and I connected some time ago but it wasn't until fairly recent that we've really connected as true supporters of each other.  She is a role model that with hard work, persistence and being a stand for other peoples success that what you want in life is absolutely achievable.  She's a complete joy and anyone who comes in contact with her is richer for it.  Ileane, thank you for being an amazing person and entrepreneur and for your continued support.  You have made a difference in more ways than you know!
Kristie Hines from Kikolani
Ileane is a blogger with a variety of interests including marketing, graphic design, music, networking, finances, and more, and her philosophy of life is to keep an open mind and allow the creative juices to flow. Her blog, Basic Blog Tips, covers blogging tutorials, tips, guest posting, podcasting, and more. Her latest posts include Video Blogging Women on the Rise, Help Readers Find Your Guest Posts, and Feedburner Adds Realtime Stats from Twitter.
Lisa Irby from 2CreateAWebsite
Take a lesson from bloggers like Ileane Smith of BasicBlogTips.com and Brankica Underwood of Blog Like a Star.  Both are very well-known in their spaces and will probably tell you they've built the majority of their following through social media.

They don't just produce great content, but they generously share other people's work and build relationships with their followers.  Follow them.  You'll learn a lot.
DOWNLOAD YOUR FREE REPORT

Karl Foxley from FMS SEO
You see , beyond what you read and learn from Ileane's great content and the articles written by guest bloggers on Basic Blog Tips, you can learn so much about the social side of blogging just from watching Ileane's online activity…Additionally, Ileane loves to get involved and leave great blog comments and you can be sure, if she lands on your blog that you will get some great feedback or a thought-provoking question or two.
Justin Germino from DragonBlogger
Ileane focuses her many talents, to help bloggers of all types, with SEO and social media. Even some of the more advanced webmasters can learn a thing or two from reading her blog posts–or by watching her many video tutorials on her blog and Youtube.

Basic Blog Tips breaks down the complicated lingo that can sometimes go with search engine optimization–into simple, easy to understand steps. Social media can be an intimidating aspect of online communications and collaborations. Luckily, BBT is there to help, and features social media tips and tutorials for you to understand. Also, the technology aspect of her blog–articles and tutorials that are also featured there–will help you navigate and incorporate your smart phone to go along with you in your blogging adventures.
Fiona Bosticky from Abnormal Marketing
Ileane is a passionate blogger, educator and true champion.  She really engages her online friends and readers, and her blog is an amazing resource.  She covers the blogging basics and encourages a strong community spirit.  Whether a beginner or pro blogger, there is plenty to learn here.
Wan Firdaus from Media Macro
Ms.Ileane Smith- Every time I go to her blog looking for new posts,I felt welcomed,because I recognize her blog by this welcome message "Meet Ms.Ileane,your host here at Basic Blog Tips". The blog have variety of content that includes marketing, blog tips, networking, podcasting tips, social media and many more. Her latest post was about Video Tour of the StumbleUpon Toolbar for Chrome,which was interesting and the one that made me switched from Akismet to GASP. Her blogs have a guest post and one that attracts me are How to Run Your Blog Like a Business (10 Tips). Follow Ms. Ileane on Twitter.
John Sullivan from BloggerLuv
Ms. Ileane came on the blogging scene and got familiar real fast on a wordpress.com site and was coming on strong right out the gate. Podcasts, Big time Buzz fanatic you couldn't help but notice she was serious….I would totally suggest all bloggers follow @ Ileane and support and visit a REAL Blogger and a sweetheart of a person a true rare gem and someone who has helped me in so many ways.
I hope this blog inspires you to go out and be creative, socially active in your community and work towards achieving your goals! You can follow me on these networks and websites.
Stop by and like the Facebook Page and you can add me to circles on Google+